Face to Face Financial Advice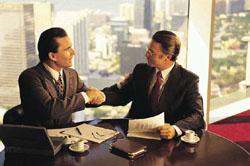 Talk to a CUSO Financial Services, L.P. (CFS)* Financial Advisor about your goals for investing, retirement, or wealth management, and they will work with you to help you create a strategy to suit your needs.
If you've already met with a CFS* Financial Advisor, you may review the portfolio you've designed together.
Read our referral disclosure.



Wayne Bellinger


Executive Financial Advisor
cfs-wbellinger@bellco.org
303.627.4959
Branches: Centennial, Smoky Hill and
Englewood

Wayne Bellinger

III


Executive Financial Advisor
cfs-wrbellinger@bellco.org


303.688.9886


Branches:

Castle Rock and Lone Tree




Dan Cass


Executive Financial Advisor
cfs-dcass@bellco.org


303.768.0436


Branches:

DTC South, Littleton and Parker




Billy Cassidy


Executive Financial Advisor cfs-bcassidy@bellco.org

303.937.0794


Branches:

Lakewood and Sloan's Lake


Stephanie Gudka, CFP®
Executive Financial Advisor
cfs-sgudka@bellco.org


303.487.8466


Branches:

Westminster and




98th & Washington




Tonya Harper


Executive Financial Advisor
cfs-tharper@bellco.org


303.933.2067


Branches:

Aurora City Place, Southwest and

McCaslin


Michael Kitch, CFP®
Executive Financial Advisor
cfs-mkitch@bellco.org


303.255.3899


Branches:

120th & Huron and Thornton




Mike Mullen

, CFP®
Executive Financial Advisor
cfs-mmullen@bellco.org


303.367.9768


Branches:

Havana/Mississippi, Grand Junction and 9th & Colorado Blvd.


Rachel Corpuz, CFP®
Financial Advisor
cfs-rcorpuz@bellco.org


720.496.3490


Branches:

Stapleton and Green Valley Ranch


Jake Locker
Financial Advisor
cfs-jlocker@bellco.org


720.965.5650


Branches:

Brighton and Longmont




Justin Parks




Financial Advisor


cfs-jparks@bellco.org
303.367.9768
Branches:

Havana/Mississippi, Grand Junction, 9th & Colorado Blvd. and Colfax & 225




Thomas Green




Associate Financial Advisor


cfs-tgreen@bellco.org
303.487.4422
Branches:

Arvada, Westminster and 98th & Washington